Image
FIRST IMPRESSION IS THE LAST IMPRESSION
Dating has turned out to become a very casual thing for today's generation, where people have easy access to various dating apps. It has become so easy to find yourselves a date. But with this ease come the problems of making a date successful. Especially for the woman, taking various decisions related to their first date becomes a task. But doesn't every woman dream of their very first date being the most exciting one? As we are on a mission of making all your first experiences pre-eminent. Here we have 8 tips for all the beautiful women out there, that you can use to dazzle your first date and make it perfect and memorable.
1. Dressing up
 This will be your first date, you may get confused about how to dress up. Dressing up may depend on the time of your date. If you're going for a day time date you can choose light colors and if you're going for a night date, you can go with some dark colors. But these are not the rules which you're bound to follow, you can make changes. Also, if you're someone who believes that wearing make-up isn't necessary to look good, you don't have to do that just for the sake of your first date. If you want to keep it natural, go for it. 
You can take some ideas about the outfits you can wear, check out the video given below. 
 Believe it or not, you can look good in anything you wear and rock it if you follow the next tip given.
2.

   

CONFIDENCE IS ALL IT TAKES
 The first date will be something you would want to cherish forever and for this, your date needs to be a perfect one. The only key to this is doing everything with confidence. No matter what you're wearing, pull it off gracefully. Be aware of your body language. Remember that how you walk, sit, and talk really matters. Confidence and good body language are some of the most admired characteristics.
Believing in yourself is something that no one can teach you. But you can take the help of various influencers who have great knowledge about such things. Have a look at the video provided below.
3. 

Don't go overboard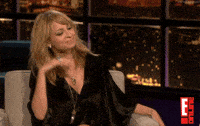 It's important to showcase how confident you are and how beautiful you are. But you need to know the limits. There's a very thin line between being super confident and overconfident. Don't praise yourself too much. This also applies to the way you dress up. Your priority should be your comfort. Don't go heavy with dressing up, choose a simple and decent outfit. When it comes to having a conversation, try to talk more to your date partner about himself instead of talking only about yourself. Letting the person in front of you speak, finish first, and then keeping your views is considered to be a great communication skill.
4. Choose the right place 
The place will play a great role. Choose a perfect place for a date which would be comfortable for you. It should be based on your and your partner's interests. If you both love dancing you can choose a club, if you both love adventure you can go for a fair or adventure park, or even for a movie date. In short, your date should be at a place where you both would like each other's company and would spend a great time together. To find some great places, you can take help from the internet and find the famous places of your city. If you want some cute date ideas, have a look at this video:
5.  Doing a little research may help
As this will be the first time you'll meet your date, knowing a little information about him can do wonders in making that date successful. Try to find his interests in food, music, movies, etc. by using his social media platforms. What's better than finding a person who has similar interests? But you need to avoid over- research. "Don't judge the book by its cover"! You must have heard about this. Do not judge your date partner even before the meeting, give him a chance to introduce himself and to open up with you.
6. Take the charge
All the women out there need to understand that you can take charge of anything and everything. Long gone are the days, when men were supposed to make the first move and decide everything themselves. Take the charge of making the various decisions such as finalizing the place for your date or deciding the menu of the food. You can also insist on paying the bill too. Why should men always do that? These little things leave a great impression on the other person.
7. A real and honest person is the most attractive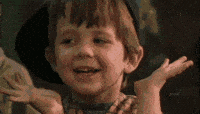 You may be in the pressure of building a certain kind of image on your very first date which is quite natural. Everybody loves to be appreciated and admired. But if you will not reveal the real side of yourself, this is something that may ruin your relationships in the long run. Avoid portraying yourself as a certain kind of person which your date would find attractive. On the contrary, he should be attracted to you for being real and portraying the actual side of yourself. Be confident about who you actually are.
8. The conversation is game-changer
No one likes having a long boring conversation on their date. Avoid controversial topics because that can turn off the whole mood of the date such as talking about past relationships and family drama. Instead, talk about the things which will interest the guy and make him excited to know you more. There's this one thing which you should be aware of. In all the excitement and desperation, don't reveal every personal information about yourself. It will be your first time meeting a new person, take it slow.
To get some great conversation ideas to watch this video :
9. End the date on a sweet note
The way your date ends will be the most recent memory of the date for both of you. Isn't that supposed to be a good ending? If you liked enjoying your partner's company and had a great time. Let him know how you felt and end the date with a sweet goodbye. 
Unfortunately, if the date didn't turn out to be as per your expectations, don't be rude. Be polite and end the date gracefully. Remember that your second date will be dependent on how your first date ends. Be kind!
10. The second date may not be so soon
Your second date doesn't need to happen soon. If your partner doesn't give you hints and asks you about meeting again, don't force him to invite you for a second date. Just focus on making that first date a success. If you're interested in him and want to have a second date, let your partner know about it and leave it on him if he wants to continue or not. Remember when we talked about taking up the charge and being confident? These are the things you always need to remember and will help you a lot while facing such situations.
11. Do not lose hope
We know that everyone dreams of their first date being the most special one. But it's not always necessary that things will work according to your plan. Remember that some things are not meant to be. Whatever happens in the end, it's always for your own good. If your date doesn't match your expectations, don't lose hope. There are a lot of men out there waiting to find themselves a special woman. You will find the one for you.
Get back to your dating apps and let the swiping begin. 
BONNE CHANCE! :)